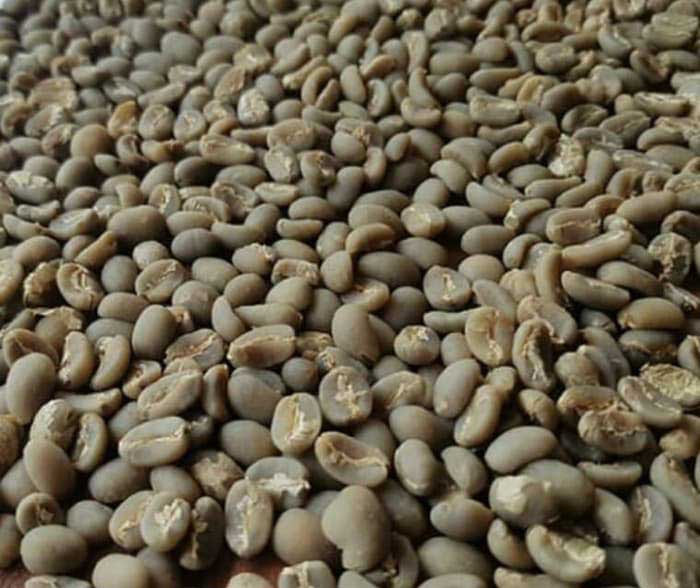 Characteristics
– 100% Gayo Arabica Coffee
– Origin: Gayo, Aceh
– Processing Method: Semi Wash
– Varieties: Mix Varieties
– Moisture 11-13%
– Defect 0-3%
– Altitude: +/- 1,200 to 1600 ASL
– Cupping Notes: Nutty & Aroma, Low toMedium Acidity, High Body
–
Coffee Gayo has a unique characteristic with the specificity of different aroma with other coffee in Indonesia. Gayo Coffee produces most of the finest Arabica coffee. Gayo Coffee flavor itself feels more bitter with low acidity level. Its very sharp aroma makes this type of coffee well-liked. No wonder this coffee becomes the biggest coffee producer in Asia. Despite the bitter taste, Gayo coffee gives a savory aroma to every sip
Sell Also :
Mandheling Arabica Whole Bean Coffee
Fair Trade Organic Arabica Coffee Bean
What makes Gayo coffee superior to others?
First, our farmer-planted varieties produce the best quality coffee. Currently coffee farmers in Highland Gayo, the majority of planting coffee varieties Gayo 1 (G-1) and Gayo 2 (G-2) and P-88, all three varieties have been released by the Ministry of Agriculture as a superior varieties of coffee in Indonesia.
The second, climate and soil type in these areas with hilly soil conditions at an average height above 1200-1600 ASL, strongly supports the production of a strong and distinctive flavor coffee.
Third, the wet hulling processing is done by gayo farmers is very unique that creates the flavor of the best coffee.
Fourth, agricultural practices that are done generally in accordance with the demands of consumers are relying on organic farming systems.
In terms of productivity, bulk Gayo Arabica coffee beans is still relatively low, which is new in the range of 1 ton of green bean per hectare per year, because most of the coffee farmers in this area is still maintaining conventional farming patterns. But by the way the conventional, precisely make coffee Gayo superior in marketing and its price, because of its quality, aroma and its specific flavor thanks to the pattern of farmers who continue to maintain the organic coffee.
Gayo Coffee  has an advantage that is not owned by coffee from other regions, the advantage is Gayo coffee already has a geographic indication certificate that has been recognized by various world coffee institutions both in Europe and America.
Arabica coffee (Coffea arabica) is one of the plantation plants that became the flagship export product in Indonesia. Specifically, then the commodity of the plantation became the main commodity and the flagship in two districts located in Gayo Plateau namely Central Aceh District and Bener meriah. The Arabica coffee planting area in both regions reaches more than 100,000 hectares, with a year's production reaching more than 200,000 tonnes.
IDCoffee is supplier of arabica coffee beans and robusta coffee beans, we also sell, bajawa coffee , java ijen coffee, java preanger coffee, bali coffee, roasted coffee beans
Feel free to contact us for bulk coffee beans wholesale price.