Description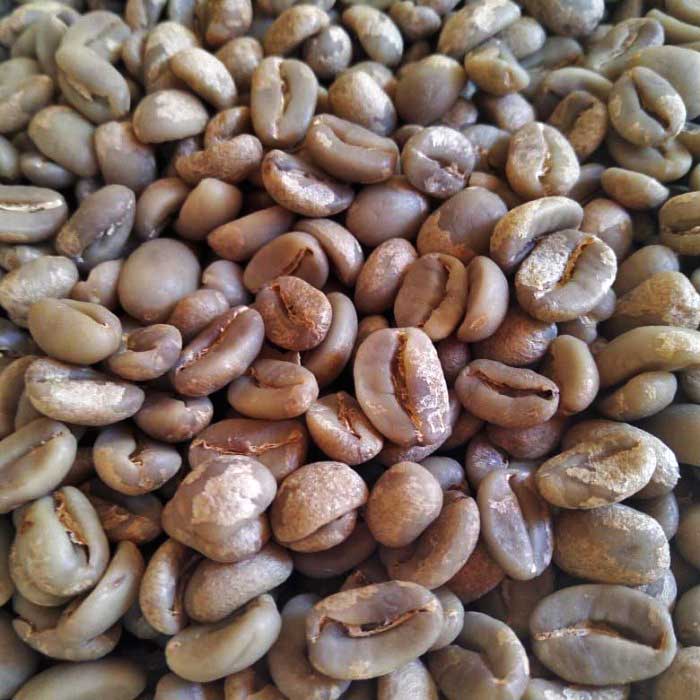 Kintamani Bali coffee has a unique fresh fruity sour taste. The coffee doesn't taste bitter and medium body. The unique taste of Bali Kintamani coffee is influenced by the habits of local farmers who grow oranges and vegetables on the same land. Green beans from this region are larger than Arabica in general.
Characteristics and Taste of Bali Kintamani Arabica Coffee
Grade: Specialty Grade
Method : unwashed/natural process
Aroma: Dark Chocolate, Orange, Lemon
Acidity: High
Body: High
Flavor: Sweet, Syrup like, Chocolate bitter like
Coffee plantations in Bali are located in the Kintamani District, close to Mount Batur, Bangli Regency. The type of bali coffee is arabica and is planted on land with a height of around 1000 masl. A distinctive feature of coffee plantations in Bali is the presence of plants other than coffee on the same land, usually vegetables and oranges.
The unique taste of Bali Kintamani coffee is a fresh sour taste like citrus fruit without leaving an aftertaste in the mouth. The body of the medium and the aroma produced are very strong and sweet. There is no spice like most coffee in Indonesia. This coffee is perfect for those of you who don't like the bitter taste.